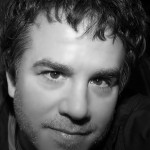 Mark Galasso is a musician, composer/songwriter, photographer and Montessori Educator from Baton Rouge, Louisiana.
His Montessori background began at age six while attending the first Montessori School in Baton Rouge under the tutelage of his mother, Michaela Galasso Williams (Recipient of the Louisiana Montessori Association's first Lifetime Achievement Award in August, 2012) who pioneered Montessori Education in Baton Rouge and has been the owner & director of Montessori Children's House for more than four decades. Montessori Children's House was the first private Montessori school in Baton Rouge and it is here that Galasso developed "Big Backyard" while working as director and music teacher from 2007-2012.
"The goal with "Big Backyard" was to create some new standard children's songs that would endure the test of time and empower children through the liberating philosophical principals of Montessori."
In 2009 he completed his MWEI (Montessori World Institute) studies under the guidance of LMA president Teri Bickham at Oaks Montessori in Hammond, Louisiana; where another Louisiana Montessori pioneer, Shirley Schwartz was a frequent guest lecturer.
Born into a family of professional classical musicians Galasso began his musical training on piano at age four and violin at age six. He began singing & writing music as a teenager and plays piano, guitar, drums, bass, harmonica and various other instruments. As a longtime recording studio owner he possesses a vast knowledge of sound recording/engineering, arranging, mixing and producing music.
His prolific work as a recording artist has produced six CD's, hundreds of recorded songs/works and nine high profile award winning radio jingles for the Louisiana Lottery Corporation. (Lottery Jingles – iTunes) He has also had success with the licensing of his music on the internet and for TV and film. His jingle Poker Night is a top selling poker song on iTunes.
In the 1990's he performed extensively with RCA Recording artists "C'vello" as a keyboardist, bass player and vocalist.
His first CD release in 1997 is a critically acclaimed 72 minute epic work entitled "Perchaplectic" (Perchaplectic • iTunes /CDBaby /Amazon.com) a word he penned which advocates a progressive philosophical openness with respect to seeing and learning all that is possible in one's life. Not surprisingly, this philosophy epitomizes the Montessori approach to life and learning.
Having spent years developing his own unique sound and style as a Pop/Rock/Funk artist he has produced four remarkable CD's released between 2000-2005 under the alias "Antifluff Superstar".
Antifluff Superstar Discography:
Antifluff Superstar CD/iTunes • CDBaby • Amazon.com
Spirit Play CD/iTunes • CDBaby • Amazon.com
Lottery Jingles CD/iTunes • CDBaby • Amazon.com
Begining around 2006, as a photographer, Galasso became fascinated with the the complex color and lighting surrounding sunsets and developed an approach to photographing symmetric reflections of sunsets over bodies of water. This obsession has produced an exceptional body of digitally photographed sunsets: Galassophotography.com/Sunsets & Sunsets/Flickr.com.
More recently he has become a professional HDR photographer producing panoramic 360˚ Virtual Tours for everyscape.com and takemevirtual.com his independent company authorized by Google to create business photos & virtual tours of local Baton Rouge Businesses.
For more information about Mark Galasso's work visit:
• Mark Galasso Photography Website
• Mark Galasso Fireworks Photos
__________________________________________________
Big Backyard – Montessori Songs for Children Links:
• Purchase a replicated CD:  CDBaby
• Stream/Digitally Download: